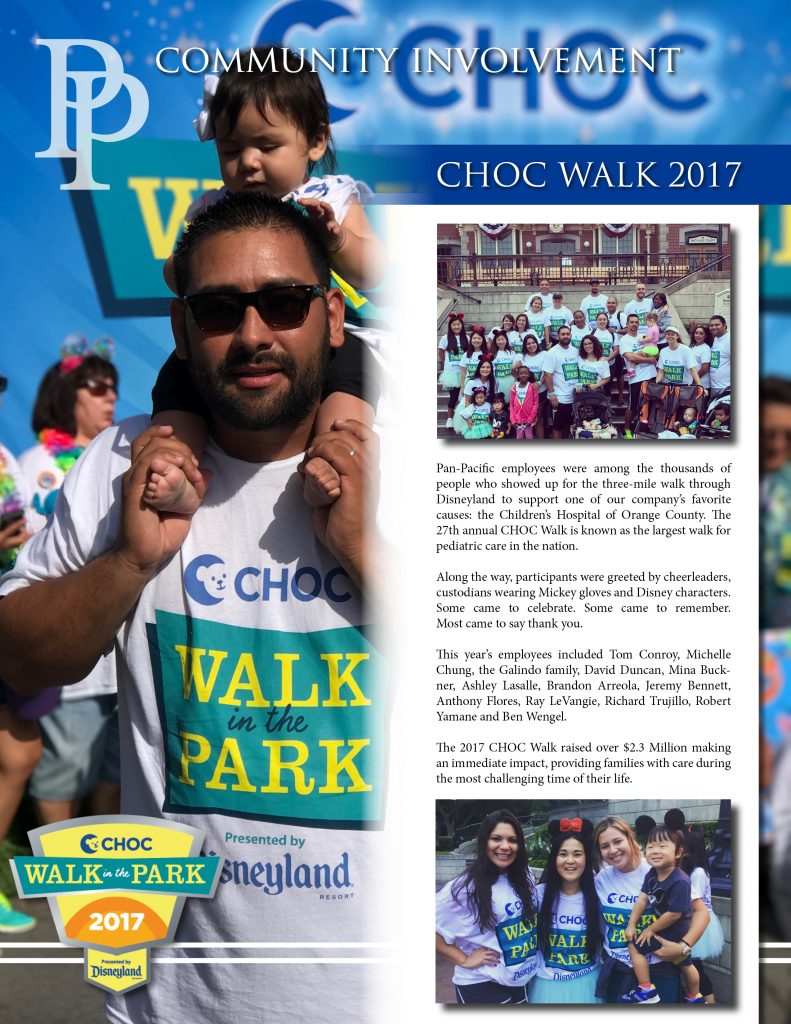 Pan-Pacific employees were among the thousands of people who showed up for the three-mile walk through Disneyland to support one of our company's favorite causes: the Children's Hospital of Orange County. The 27th annual CHOC Walk is known as the largest walk for pediatric care in the nation.

Along the way, participants were greeted by cheerleaders, custodians wearing Mickey gloves and Disney characters. Some came to celebrate. Some came to remember. Most came to say thank you.

This year's employees included Tom Conroy, Michelle Chung, the Galindo family, David Duncan, Mina Buckner, Ashley Lasalle, Brandon Arreola, Jeremy Bennett, Anthony Flores, Ray LeVangie, Richard Trujillo, Robert Yamane and Ben Wengel.

The 2017 CHOC Walk raised over $2.3 Million making an immediate impact, providing families with care during the most challenging time of their life.